Forward Global – Our Story
Forward Global is an international firm, headquartered in France, with four main offices in Paris, Brussels, London and Washington D.C. Further technical teams are based in Lyon, Toulouse, La Roche-sur-Yon, Geneva, Abidjan, Dakar, Tunis and Mauritius.
Across its various practices, Forward Global is made up of practice groups boasting decades of being at the forefront of innovation in their fields, including  DGM Conseil, founded in 1986 by Michel Calzaroni, who pioneered corporate communications in France; The Observatory of Arab Countries, launched in 1992 by Antoine Basbous, CEIS, founded in 1997, a leader in the industry for more than two decades; and Forward Global's Brussels office, which was established in 2001. 
In the cybersecurity space, Forward Global's subsidiaries have a long track-record of excellence. Databack, our specialized data recovery laboratory, was set up in 2004. Lexfo, our information systems security consultancy, was launched in 2009. In order to provide our clients with a comprehensive range of services, we introduced our Leakid technology in 2007, specifically designed to combat counterfeiting.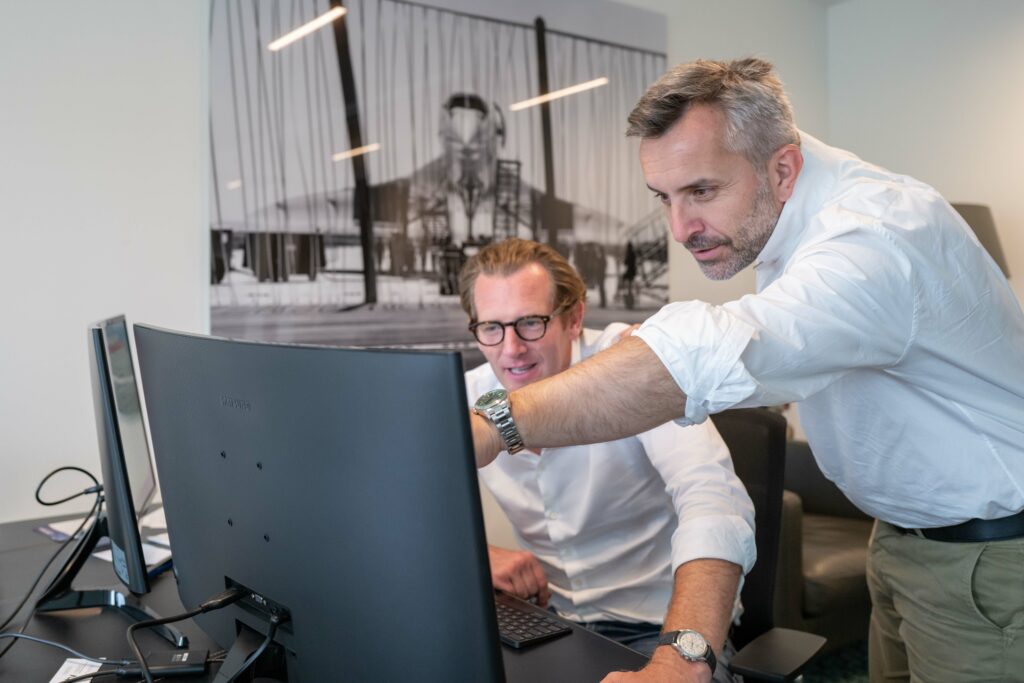 Clients in Europe and North America
The Forward Global Effect – Our Added Value
Forward Global designs and delivers services and technologies to manage digital, economic, and information risks. We do so by helping global leaders, businesses, and institutions better understand, navigate, and mitigate challenges and opportunities, enhancing decision making and strengthening our clients' strategic positions. 
We support our clients at both local and international levels:
In order to build trust, support growth, strengthen integrity, manage risk, and protect organizations, our teams are routinely dispatched on-site at clients' premises or serve as technical consultants to law firms and advisory teams. 
In addition to our ongoing client services, we publish 20+ white papers annually and organize 350+ workshops and conferences.
Forward Global's capabilities enable us to provide essential support to international companies, institutions and governments in their corporate development and growth activities (M&A, international expansion, major projects, governance changes);) as well as in times of turmoil (including complex negotiations, litigation and disputes, and cyber attacks). This range of services, which is continuously being refined and enhanced, offers considerable performance gains to our clients, who have strategic interests, reputations, and infrastructures to defend, risks to assess and mitigate, markets to conquer, and crises to manage.
A Socially-Engaged Company – a Model for Stakeholder Value Creation
In 2022, Forward Global adopted the French legal framework of Société à Mission, which was introduced by the 2019 Loi Pacte.
Our raison d'etre is defined in our articles of association. For Forward Global, the aim is to the Group aims to encourage strategic thinking, strengthen trust between economic stakeholders and civil society, strengthen the integrity of the rule of law, and, more generally, protect institutions, citizens and public and private organizations and their clients by helping them grow in a virtuous, sustainable manner, facilitating harmonious communication and interactions with their ecosystems, and managing the risks and crises to which they are exposed.
This aim manifests differently for every project in which Forward Global is involved. Becoming a Société à Mission represented a natural evolution for us, in a group where compliance and investigation teams fight against fraud and corruption, where cyber engineers protect vital operators, where public affairs and strategic communications specialists fight against blatant examples of overt hostility or unfair competition, and more.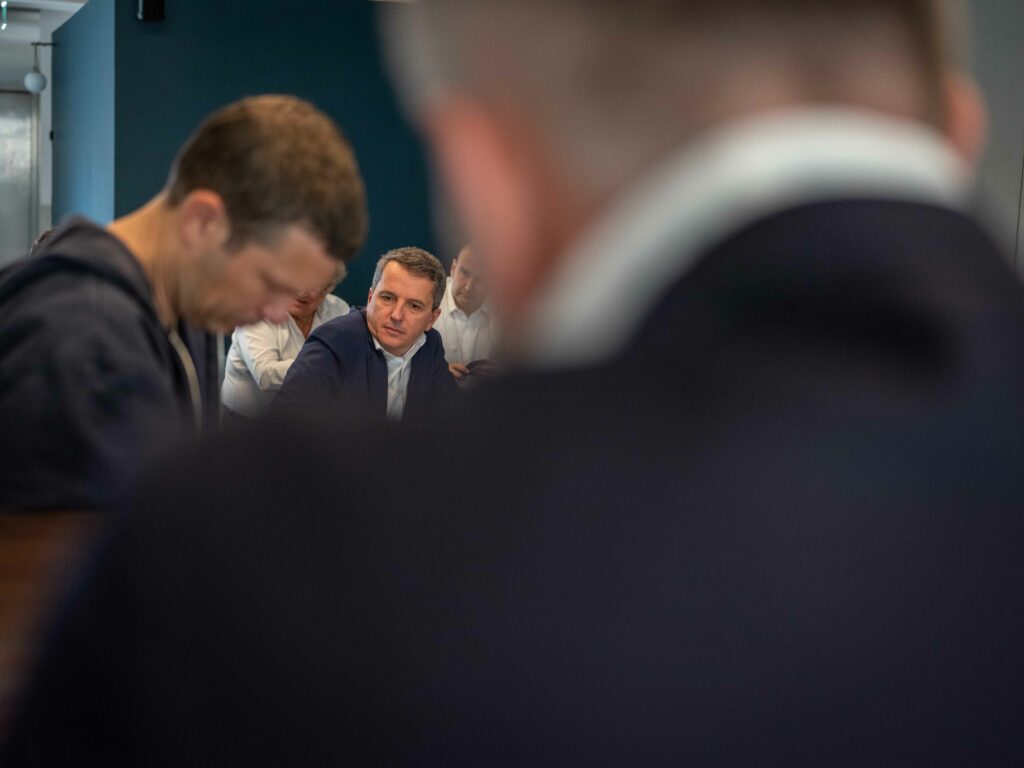 Our internal organization is divided into 3 main business units:
We offer 7 main service categories:
For each engagement, we establish dedicated project teams, often drawing upon the expertise of all three business units. This strategic approach allows us to develop solutions with substantial strategic and technical value, setting us apart in the market due to the absence of competitors capable of delivering such a comprehensive spectrum of expertise.
For instance, we are equipped to furnish our clients with a comprehensive response solution to a cyber incident. Should an organization fall victim to a ransomware attack, we can assemble a team of cyber engineers to spearhead technical remediation efforts, alongside consultants tasked with orchestrating a crisis communication strategy to guide the affected organization. This serves as a clear demonstration of the synergies we offer.
In a different scenario, such as combating fraud, we are capable of mobilizing a technical team for the recovery of digital evidence, while our analysts focus on tracking down misappropriated funds and identifying the economic beneficiaries entangled in any form of concealment.
Moreover, our expertise extends to the battle against counterfeiting. Our specialized units can identify illicit online platforms peddling pirated content, while our cyber engineers delve into understanding the tactics that counterfeiters employ to breach computer safeguards (referred to as "reverse engineering"). 
In parallel, our public affairs teams can assemble international coalitions of stakeholders, particularly in Europe and the United States, to drive changes to existing legal protection frameworks, which often lag behind in piracy-related matters. 
Our efforts extend as well to the mobilization of customs officers in regions like Africa or Asia for seizures, as well as the orchestration of media campaigns.
Robust Organic Growth and Numerous Acquisitions
A large part of Forward Global's revenue is channeled back into R&D. 
This allows us to enhance our services, conceive novel solutions, build digital platforms that capitalize on the expertise of our consultants and engineers (such as Ambionics, Leakid, and Dataleaks), attract and retain essential talent, and, naturally, provide essential funding for our diverse acquisitions.
Over the last few years, Forward Global has implemented a model based on strong organic growth, supported by international sales deployment, industrialization and the digitization of our production processes. 
For instance, the opening of our US office in 2019, funded with internal resources, has now evolved to represent a significant share of our business. Other indicators of this strong organic growth include the Group's cyber activities and the inCyber Forum, which nearly quadrupled in size between 2017 and 2022, as well as the doubling in size of our anti-counterfeiting, business ethics, and organizational compliance practices over the last two years.
In parallel, the Group has equally implemented an ambitious external growth strategy, resulting in a series of successful mergers and acquisitions since 2015: 
Acquisition of the business assets of Momentum System International, a New York-based company specialized in the fight against online disinformation
Acquisition of a minority stake in Lexfo, a cybersecurity consultancy based in Paris
Merger-acquisition of Avisa, a Brussels-based public affairs firm specialized in EU competition issues
Acquisition of Gabara Strategies, a strategic communications and public relations consultancy based in London
Acquisition of IDA Group, a public affairs firm based in Berlin and Brussels
Merger-acquisition of CEIS – Compagnie Européenne d'Intelligence Stratégique (European Company of Strategic Intelligence), an economic intelligence and cyber security firm based in Paris;
Acquisition of a majority stake in Calypt, an IT security consultancy based in Lyon, France
Acquisition of l'Observatoire des Pays Arabes (Observatory of Arab Countries), a geopolitical research, risk analysis and investigations firm specialized in the MENA region
Merger-acquisition of 35°Nord, a communications and public relations agency specialized in Africa
Acquisition of Leakid, a company specialized in the fight against the online piracy of creative works (films, TV shows, live sporting events, news articles and literature, etc.), a world leader in the Google de-indexing of copyright-infringing content, and a European leader in the protection of digital entertainment
Acquisition of Databack, a French laboratory dedicated to the processing of sensitive and large datasets. Databack excels in recovering digital data of a strategic nature, bypassing malicious data encryption, and conducting data migration, recycling, and secure erasure processes
Acquisition of The AppSec Academy, a virtual cybersecurity training platform (cyber range), renamed Ubik Academy
Merger-acquisition of Forward Risk, a Washington, D.C.-based investigations and intelligence firm specialized in pre-investment due diligence for the financial sector, investigations, and disputes;
Acquisition of DGM Conseil, one of France's oldest and most prestigious corporate communications agencies
Acquisition of a minority stake in Uncovery, an SaaS solution that identifies the attack surface of companies exposed online to reduce their cybersecurity vulnerabilities
Forward Global's Shareholders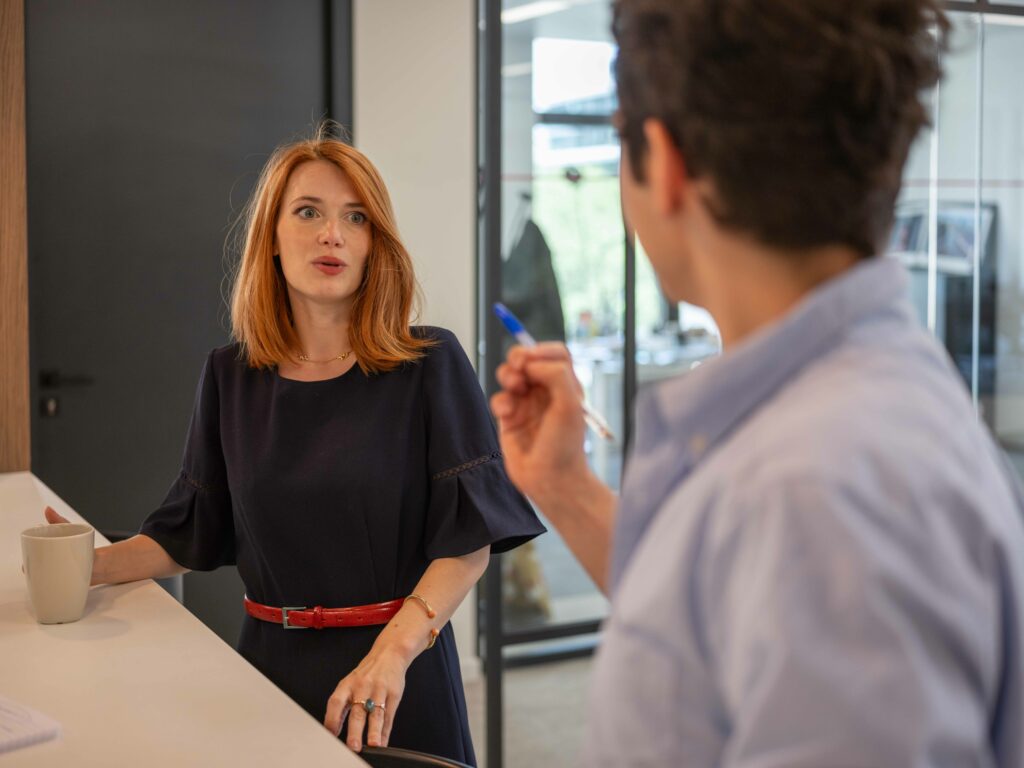 Forward Global is owned by a group of roughly sixty managers, partners and employees, in association with several investment funds.
In July 2019, Raise Investissement, a French investment company, and Rives Croissance, an investment fund of Groupe BPCE, France's second-largest cooperative banking institution, acquired a stake in Forward Global. At the time of their entry into the Group's capital structure, our shareholders were seeking experienced investors to help them organize and execute the company's development strategy.
Every year, access to the Group's capital is opened up to new employees, with no seniority requirements other than successfully completing the employment trial period.
Forward Global has now assembled, within a single group, an ecosystem of recognized professionals working across the entire spectrum of risk management.
Our executives combine extensive expertise in cybersecurity, investigations, and public relations fields with significant operational experience, offering the capacity to manage a wide range of highly technical objectives – two characteristics much sought-after by clients. 
When faced with critical issues and complex ecosystems, our clients are looking above all for trusted partners with a deep network and track record of demonstrated cutting-edge technical expertise and contributes to their success. This reality has enabled us to gradually become a preferred partner for corporate executive teams, their employees, and other  well-established consulting firms around the world.
Our entrepreneurial pursuits are driven by a seasoned, high-caliber team. Forward Global has based its growth model on offering cross-functional services, delivered by multidisciplinary teams. While hailing from highly-varied professional backgrounds, our teams have often been the source of innovation that yields results that matter, allowing us to continuously add value by advancing opportunities and reducing risks on both the commercial and technical fronts.
We operate worldwide thanks to the presence of our well-established, multicultural teams on three continents (Europe, North America, and Africa). This global footprint gives us both visibility and operational capacity far from our home bases, while also allowing us to develop "multi-local" expertise and credibility in markets where nationality and cultural proximity can be crucial.
As we continue with our ambitious growth strategy, we are exploring the possibility to establish a significant presence in the market for the collection, exploitation, dissemination, and protection of high value-added and strategic information.