Strategic Communications & Government Affairs

The Forward Global team brings together international strategists, communicators and digital creators to solve challenging problems, achieve mission-critical objectives and manage complex reputational risks. Led by a team of 20 seasoned partners, the Group's Public Affairs division operates from our offices in Washington (DC), London, Brussels, and Abidjan, providing our clients the resources and support they need to ensure their views resonate at all times with their stakeholders.
Clients of our public relations division
Team members in this division
Strategic Communications

Corporate communications: strengthening and promoting the image and strategic vision of C-suite decision makers and their companies

Crisis Communication: Risk anticipation, implementation of communication procedures in the event of a crisis, team training for crisis management, responsiveness and leadership of a crisis, setting up of communications warrooms to address exceptional situations.

Litigation communications: devising and implementing communications strategies to support clients involved in high profile or high stakes legal disputes

ESG communications: highlighting a company's environmental, social and governance commitments and performance to its stakeholders

International communications: roll-out of comprehensive communications platforms for use in the English-speaking world (US, UK, Canada, etc.), European markets (Brussels bubble, France, Germany, Italy, Switzerland, Spain, etc.), China, and sub-Saharan Africa. 

Executive Communications Coaching & Media Training : simulation exercises for individuals representing their company or institution in the media, aimed at enhancing their ability to communicate effectively with journalists, the public and other key stakeholders.

Event planning: conceptualizing, coordinating and managing client events (conferences, launches, general assemblies, formal receptions, etc.)
Government Relations & Public Affairs

Understanding and anticipating changes in the regulatory and political environment

Outreach to decision-makers and public bodies

Setting up real-time strategic monitoring systems to stay on top on

changes in regulations, bills, and government decisions

Support in managing reputation, crisis, and communications issues relating to public policy and government decisions.

Mapping public funding opportunities and public-private partnerships to contribute to the development of key projects

Organization of events to strengthen ties between public and private stakeholders

Assistance with public consultations

Managing relations with civil society (NGOs, associations, trade unions, research organizations, etc.)
European Affairs

Monitoring and analysis of European public policies

Stakeholder mapping and relationship building with

key opinion leaders and decision-makers

Implementing strategies to raise awareness and build support among elected representatives and government bodies, including relations with the ECB and financial authorities (EBA, ESMA, EIOPA, etc.)

Monitoring European Union and Member State regulations

Assistance with EU infringement proceedings

European taxation
Competition & Regulatory Strategy

Supporting defendants or claimants in antitrust, state aid, anti-dumping, and merger control investigations (including procedural cases such as gun jumping or misinformation)

Advocacy on laws, regulations, and draft guidelines

Involvement in "hybrid" cases requiring trade-offs between recommended market practices and other political and legal aspects (environment, climate change, digital platforms, energy, etc.)

Support on trade issues (free trade agreements, foreign investment screenings, etc.)

Developing economic arguments (engaging the academic world, anticipating changes in

frameworks, guidelines and case law,

etc.)
Local and Regional Public Affairs & Advocacy

Identifying opinion leaders and decision-making channels

Organizing relevant meeting plan

Participating in public debates and consultation phases

Promoting the local acceptability of a project

Supporting the obtaining of administrative permits

Mobilizing investors or project directors

Structuring a territorial development plan

Campaigning to win a tender

Establishing or relocating an economic activity

Revitalizing an industrial or territorial asset

Conducting an impact or sizing study
Nation, Region & City Branding

Promoting a territory's economic attractiveness and positioning, in light of competitive assessments.

Profile-raising for cities and regions through the creation of a unique territorial brand and visual identity.

Conducting image audits and defining the territorial marketing strategy.

Development of a communication strategy to increase the destination's reputation and support companies and investors in their establishment in the territory.

Advocacy for a local bid with a view to being awarded

Creation and development of communication tools (websites, brochures, videos, etc.) and organization of events to promote the country (exhibitions, conferences, etc.)

Supporting businesses and investors in their establishment within the country

Diversification and internationalization of local or non-local financing sources

Creation and improving support for national brands

Design of regional preference policies (COM-DA)

Evaluation of the effectiveness of the territorial marketing strategy and the actions implemented.
Digital & Social Media Strategy

Data and Intelligence

Digital audits: in-depth analysis of the online presence of a person or entity to identify opportunities for improvement and optimization

Mapping and benchmarking:

comparative analysis of an entity's online presence with those of comparable entities, understanding the ebb and flow of online communities, analyzing online controversies, etc.

Digital Intelligence: constant monitoring of the digital environment including trends, events, conversations, and stakeholder activities

Cyber-investigations: carrying out in-depth technical investigations, in particular using open sources (OSINT), into issues that may affect an entity's reputation or give rise to legitimate concerns (harassment, counterfeiting, piracy, data fraud, online hate, etc.)

Storytelling and Rich Content

Content strategy: developing, implementing, and distributing high quality rich content

Crafting vision and mission statements: producing high-added value content (white papers, podcasts, videos, webinars, etc.) linked to the fields of expertise of the people and entities we support, to reinforce their credibility and establish them as opinion leaders

Creative content: producing visual, graphic, video, or interactive content, in line with the company's communications strategy, to capture the audience's attention and build loyalty by providing original, innovative entertainment and information

Audience engagement content:

creation of content aimed at building trust between the company or institution and its stakeholders (personalized emails, newsletters, social networking, chatbots, etc.)

Outreach and Communities

Digital advocacy: developing strategic partnerships and public relations with online media and thought leaders

Community building & management: implementing strategies for managing, facilitating and strengthening online communities in order to engage stakeholders, build loyalty, and boost brand awareness

Audience acquisition: implementation of digital marketing strategies to expand audiences, subscribers or conversion rates (SEO, advertising, community management, etc.)

Design & digital branding: creation of high-quality digital visuals and harmonization of digital visual communications to enhance brand recognition, credibility, and appeal

Creation of owned corporate media sites and websites: design and development of innovative digital resources to enhance the online presence of our clients (creation of websites, social media marketing, advertising campaigns, organic search, etc.)
Creative Content Design & Strategy

Expert content: white papers, articles, interviews, infographics, podcasts, webinars, online training, case studies, books, etc.

Vision-oriented content: opinion pieces, manifestos, etc. 

Creative content: motion design, video production, corporate films, documentaries, etc.
Flagship Event Organization & Communications

The Forward Global group designs, organizes, and produces several major annual meetings on strategic international topics and animates communities of interest throughout the year through colloquia, webinars, breakfast meetings, etc.
Forward Global's dedicated entities
Our team dedicated to communications on the African continent
Our team dedicated to crisis communications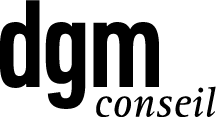 Our team dedicated to European affairs
Our team dedicated to organizing and hosting flagship events